Ruud van Rijen Music Production Academy

04-01-2021
CHECK OUT THE NEW WEBSITE (different languages)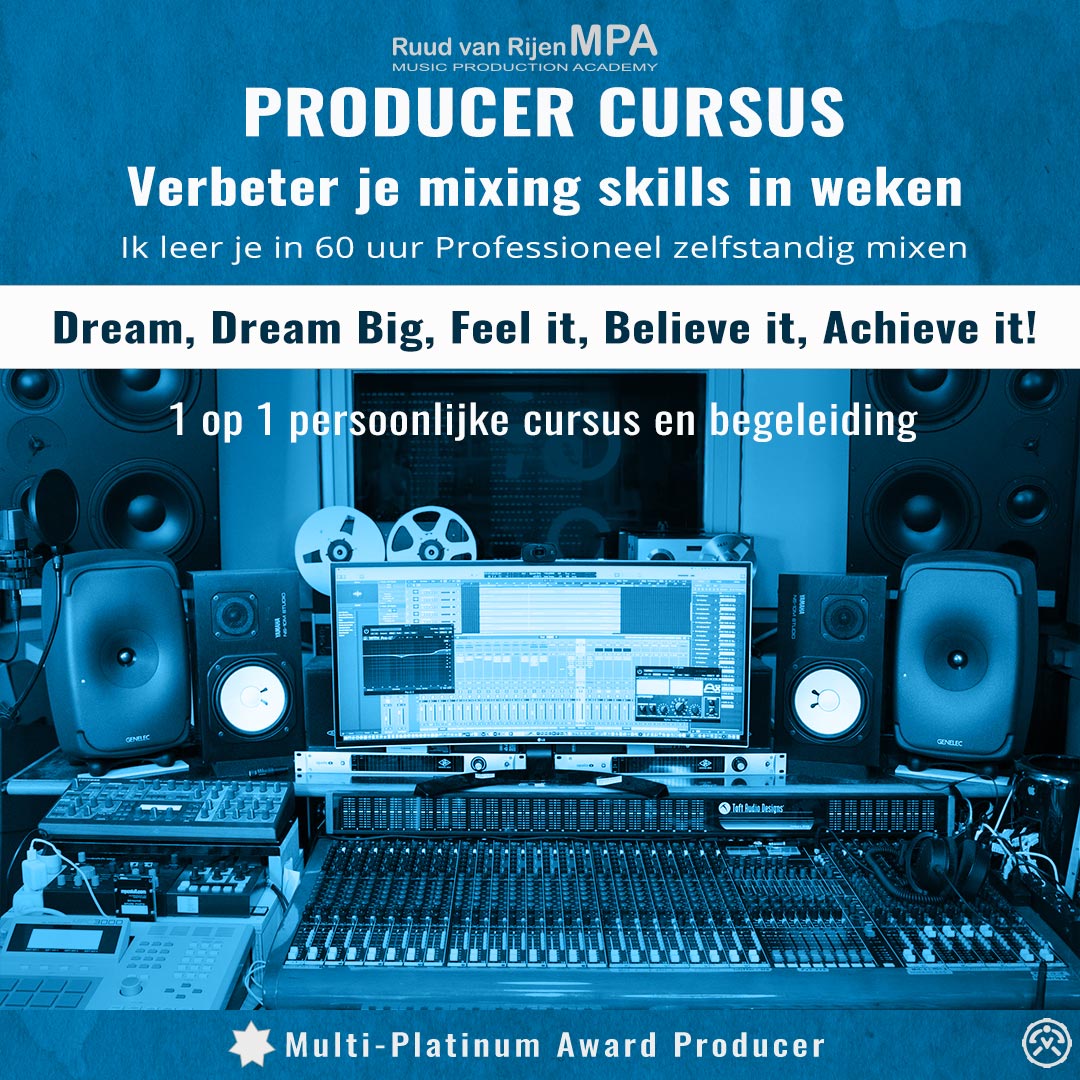 Ruud van Rijen Music Production Academy

04-01-2021
PRODUCER COURCE
In this course I will teach you everything about producing music.
You learn to work in the DAW and I teach you how to work with analog studio equipment. After completing the course you can independently Produce, Arrange, Master and release your own tracks. You also have good musical skills. The Course is given 1 on 1 and is adapted to your wishes in mutual consultation. You will receive 60 hours of lessons from me. You determine in consultation with me how you organize the lessons. Register before 1 March and receive a € 250.00 discount. After this 60-hour Course you will have learned everything to be able to produce independently.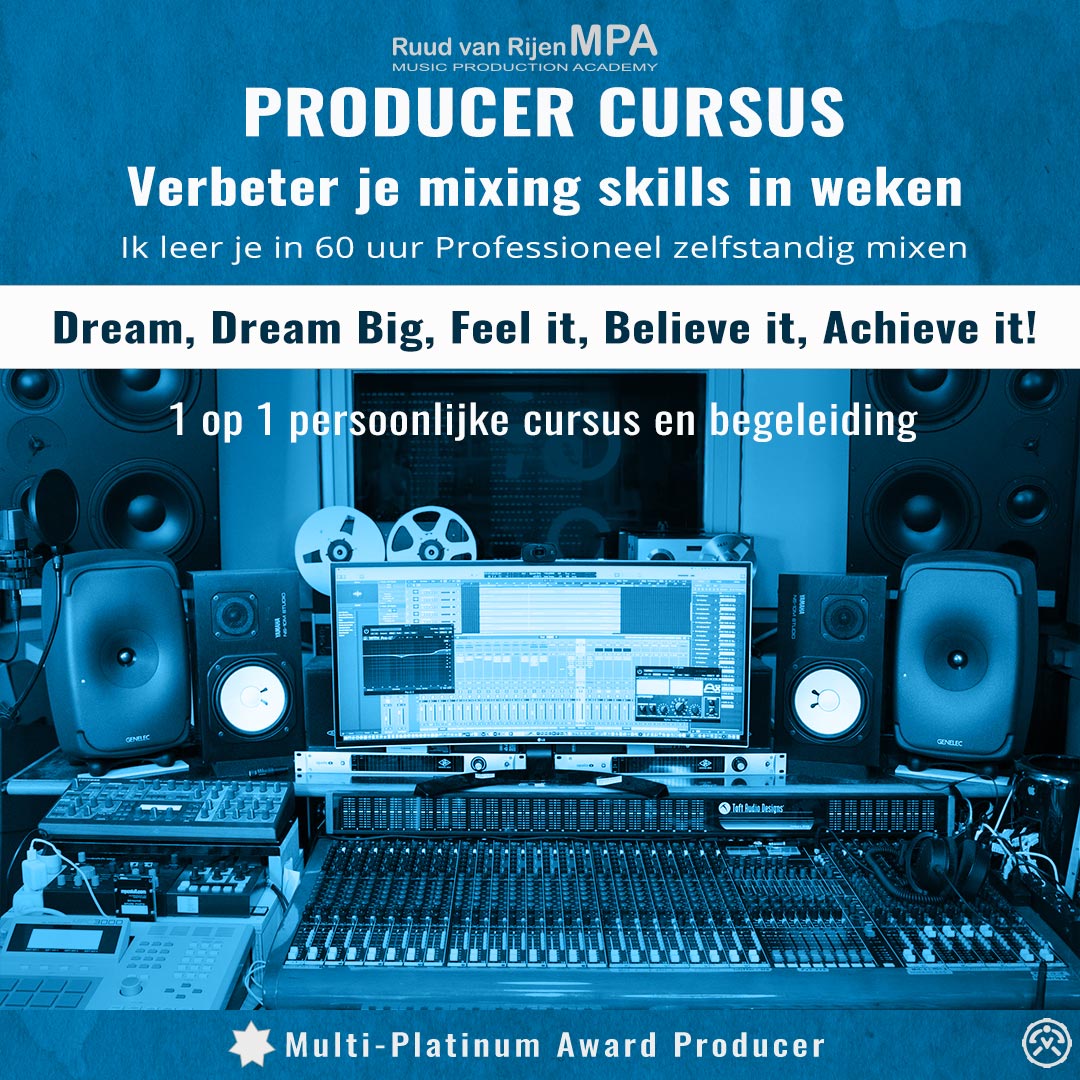 New single of Twenty 4 Seven finally a fact

04-01-2021
Twenty 4 Seven feat. Nance, Jacks & Hanks - Do you want me
After years of waiting, the time has finally come. The fans of Twenty 4 Seven get what they have been waiting for so long. A new single from Twenty 4 Seven.
Immediately when Nance decided to return to Twenty 4 Seven she went into the studio with Ruud to record a new single. It was Ruud's big wish to re-record the 90s hit by the group Da Buzz. Personally Ruud thinks it's one of the better songs of the 90s. When he proposed this to Nance, she immediately agreed.
The official release is on January 18th
The record will be available on all internet channels and streaming portals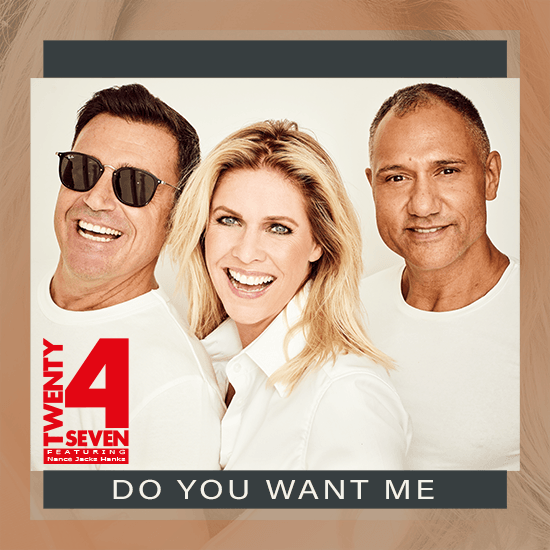 Nance returns in Twenty 4 Seven
04-10-2020
In 2020, singer and presenter Nance will return to euro-dance group Twenty 4 Seven and, together with Jacks & Hanks, they will perform again with the famous hits! Between 1989 and 1996, the glory years of Twenty 4 Seven, Nance was the female voice of the successful formation. and scored world hits with a.o. 'Slave To The Music', 'I Can't Stand It', 'Is It Love' and 'Take Me Away'. Nance, Jacks & Hanks know each other from their first world-hits collaboration in Twenty 4 Seven together with Captain Hollywood. They scored their first hits with 'I can't stand it' and 'Are you Dreaming'. The trio performs worldwide under the name Twenty 4 Seven feat. Nance, Jacks & Hanks.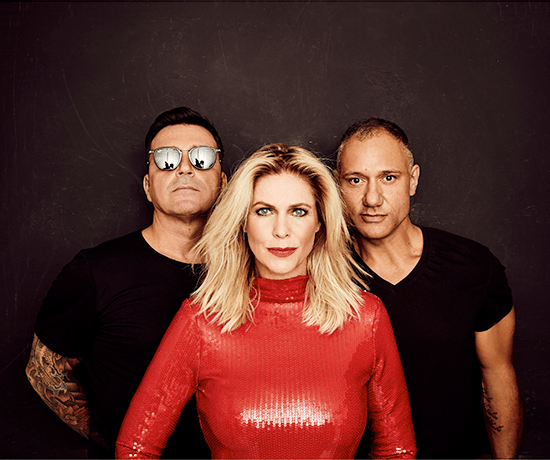 Official release of the Book: Pioneers in the house

01-04-2016
PIONEERS IN THE HOUSE
Yesterday i was in Den Hague (Netherlands) in the studio of Fresh fm to receive a copy of the book: " Pioneers in the House" from Ronald Tukker.
A book which tells the story of the first pioneers in dance music around the 80-90s in Holland and Belgium. Specialy written for those behind the success of the famous groups in that time. (Producers)
It was nice to see all the old colleges and big names together.
Proud to be part of it.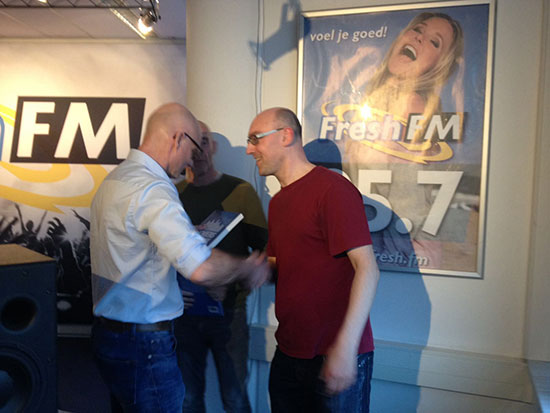 Albano And Romina Power - Sepre Sempre (Ruud van Rijen Bootleg)
Haddaway - What is love (Ruud van Rijen Bootleg)
TWENTY 4 SEVEN ALBUM "STREETMOVES" IS BACK!

07-01-2016
The debut album "Streetmoves" from Twenty 4 Seven is Back!
Including the hit's " I can't stand it" and "Are you dreaming".

Finally, after 25 years the first album Streetmoves is back online.
It was the break true in 1989 and first "million selling success" of Twenty 4 Seven.
Ruud made his first success album with Captain Hollywood, Nance, Jacks and Hanks. Since record company BCM get bankrupt the album was not available anymore.
And the rights came back to Ruud.

Last year Ruud made a new deal with Hollywood and Nance and now it's available again. You can download it on the 200 biggest download stores in the world including ITunes and Beatport, Amazon, Spotify and many more.

Because it's more then 25 years ago and Ruud has his "Birthday" on January 18th.
You can get it for free on January 18th.

On January 18th we Give you a free download link.
So check this site on 18th January!!!
The only thing you have to do is:
REPOST THIS MESSAGE AS MUCH AS POSSIBLE ON YOUR FACEBOOK SITE AND OTHER SOCIAL MEDIA.
Spread the word via all the media like Facebook Twitter and others with: #StreetmovesAniversary
Thank you in advance my friends.
Kindest regards,
Ruud van Rijen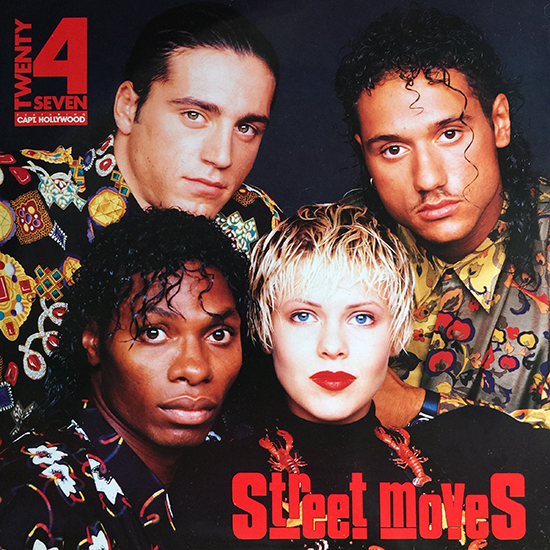 RVR Ft. ROB VAN DAAL

16-12-2015
RVR Ft. ROB VAN DAAL Nr. 1 in Groot Striepersgat Liedjesfestival
Last Friday we won a carnaval contest in Valkenswaard, NL (Carnaval name:Striepersgat)
The place i lived almost all my life.
Because I love Carnaval I decided to make a song for Valkenswaard.
And only with people from Valkenswaard.

A special thank you goes out to all the people who join me making the track.
Rob van Daal, Peter Coenen, Romy de Proost.
And all the people who vote us to number 1
Let the carnaval begin!!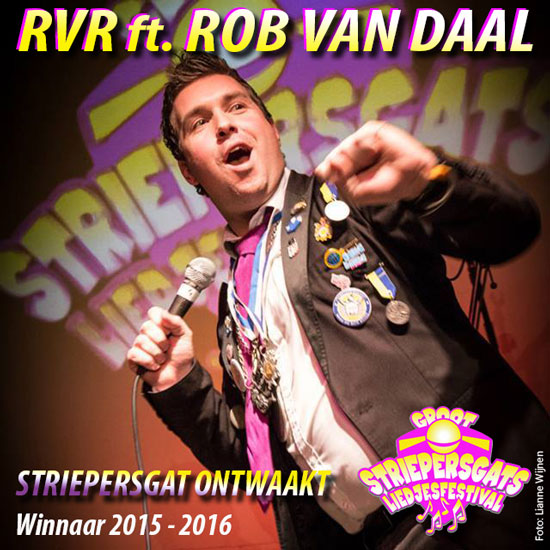 STUDIO INTERVIEW FOR BOOK: PIONEERS OF HOUSE
29-11-2015
Last week I had an Interview with Eddy Jansen before a performance of Twenty 4 Seven in Eindhoven (NL).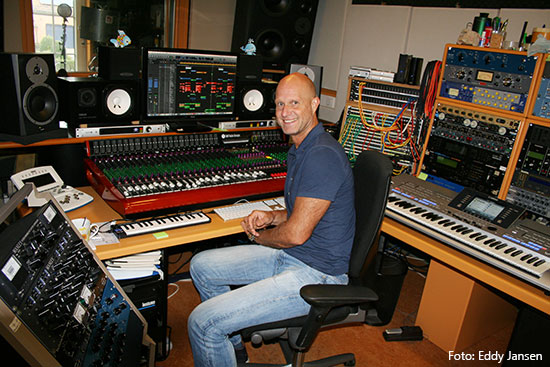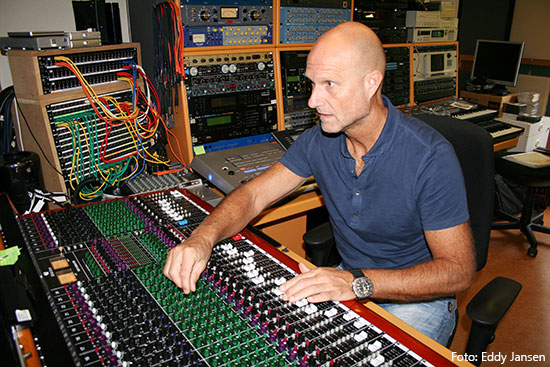 And I had an Interview with Ronald Tucker for his book "The Pioneers of House".


The book will be released March 2016.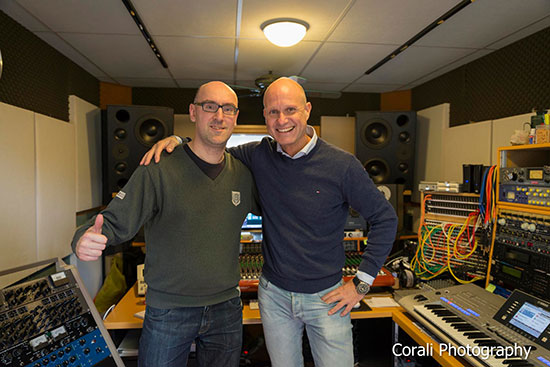 24-7Beatz Episode 100 Aniversary
29-11-2014
Ruud van Rijen had a great party.
With broadcast number 100 of 24-7Beatz on Radio Web.Fm
What normaly shoud be a show of 3 hours became a show of 5 hours!
Live mixed by Robin Albers (Jay-D) Rene van der Weijden (Atlantic Ocean) And Tom TB (Greece 2000)
The show host was Dj Andy Foss.
Thank you all for the great time
A special thanks goes out to all the listeners of Web.fm, Totaal.fm and VOS.fm and ofcource all the followers on Facebook, Twitter and Soundcloud.
Ruud van Rijen, Robin Albers (JayDee), Rene van der Weijden (Atlantic Ocean), Ton TB (Greace 2000)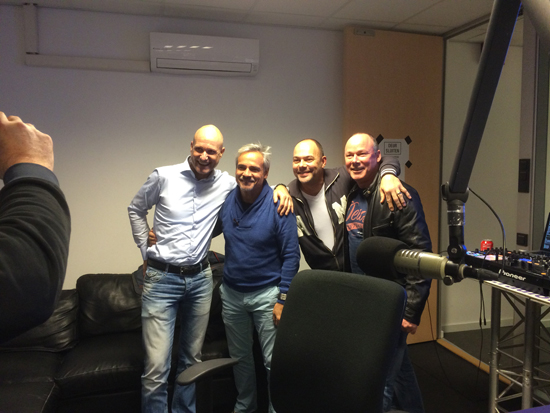 Award for 20 Million Sales to Ruud van Rijen / Twenty 4 Seven at ACCELERATION TOUR 2014 (Assen, Holland)
21-10-2014
Ruud van Rijen Awarded for the sales of more then 20 Million Sound Cariers all over the world of Twenty 4 Seven!
Stay C, David Hasselhof (Knight Rider, Baywatch) Ruud van Rijen, Li-Ann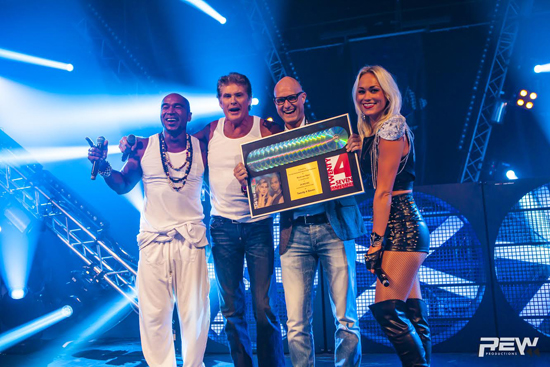 Last Saturday I received an Award At Acceleration In Assen, Holland from David Hasselhof (Knight rider/Baywatch) for the sales of more then 20 Million sound Cariers all over the world for Twenty 4 Seven!!!
Very very Proud!!!!
First of all I want to thank all the fans all over the world. You made my dream come true by buying the records and supporting me all the time.. A BIG Thank you ;-))

All the members that where in 24-7 for the last 25 years. Mc Fixx It, Nance, Captain Hollywood, jacks, Hanks, Stella, Ellen, Sharon Doorson, Thanks for all the great moments.

A very special thanks goes out to Stay-C and Li-Ann who are still rockin the stage today after 25 years!!!
Go on Guy's ;-)) You're the best!
Every time you're on stage I'm very proud ;-))))

I want to say a special thanks to Stay-C
Together we are a great couple!! We wrote many of the greatest hits. Without that..., nothing would happen as it did happen.
We made what we believe was good and we followd our hearts.
And it was the right direction. Thank you!

A special thank you goes out to all the record company's and Bookers/ Tourmanagers who did the hard work behind the scenes.

And a very, very special thank you goes out to one man Who changed my life when I heard his first radio show!!
That whas the moment I said to myself "This is what I want!!"

Thank you, Thank you, Ben Liebrand
You guided me to the right direction.
I never forgot you ;-))

EUROPEAN ACCELERATION TOUR 2014 (Budapest, Hungary)
05-09-2014
Photoshoot EUROPEAN ACCELERATION 2014 TOUR Budapest Hungary

Last weekend Acceleration was in Budapest Hungary.
The first time i did join Twenty 4 seven with the tour.
We had a great weekend and a lot of sun too! I made a lot of photo´s with all the artists around and had a great time being there!
Stay C, Li-Ann, Ruud van Rijen, Yorick Bakker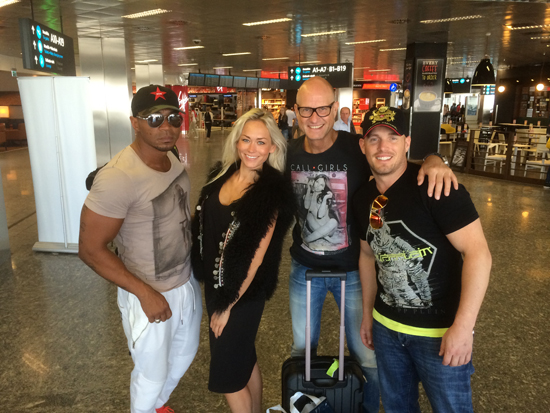 Samantha Fox, Ruud van Rijen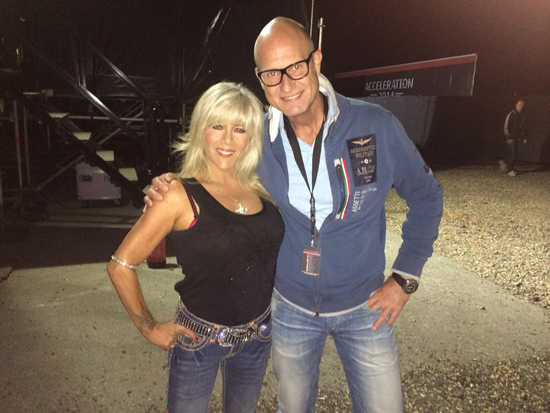 Ruud and David Hasselhof (Knight Rider, Baywatch)